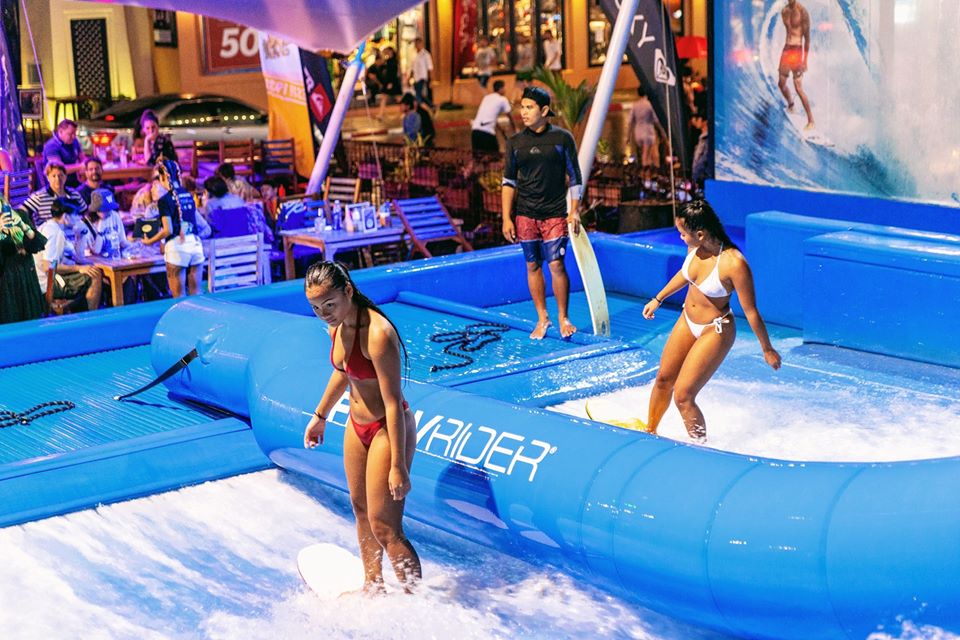 The Ladies Sesh at Surf House
Hell yeah ladies! Friday evenings at Surf House is a great chance to unleash the surfer babe in you.
Female patrons who rode 2 hours or more in a given week will be invited to join this Exclusive Ladies Sesh, FOR FREE!
If you do not have an invitation, fear not! You can still walk-in and purchase at a special rate of 450B / lady / session!
This weekly ladies special is available at both Surf House Kata Beach AND Patong Beach. Every Friday, from 6:00PM till 8:00PM.
เฮ้สาวๆ! ตอนเย็นวันศุกร์ที่ Surf House เป็นโอกาสอันยอดเยี่ยม ที่จะปลดปล่อยผู้เล่นเซิร์ฟในตัวคุณ
ลูกค้าสาวๆที่เล่น 2 ชั่วโมงขึ้นไปในสัปดาห์ที่กำหนดจะได้รับเชิญให้เข้าร่วม Exclusive Ladies Sesh ฟรี!
หากคุณไม่มีคำเชิญ ไม่ต้องกังวน! คุณยังสามารถเข้ามาได้ทีร้าน และซื้อในราคาพิเศษแค่ 450B / ผู้หญิง / ครั้ง!
รายสัปดาห์ของโปรแกรมนี่มีให้บริการทั้งที่ Surf House หาดกะตะและหาดป่าตอง ทุกวันศุกร์ตั้งแต่ 18.00 น. ถึง 20.00 น.