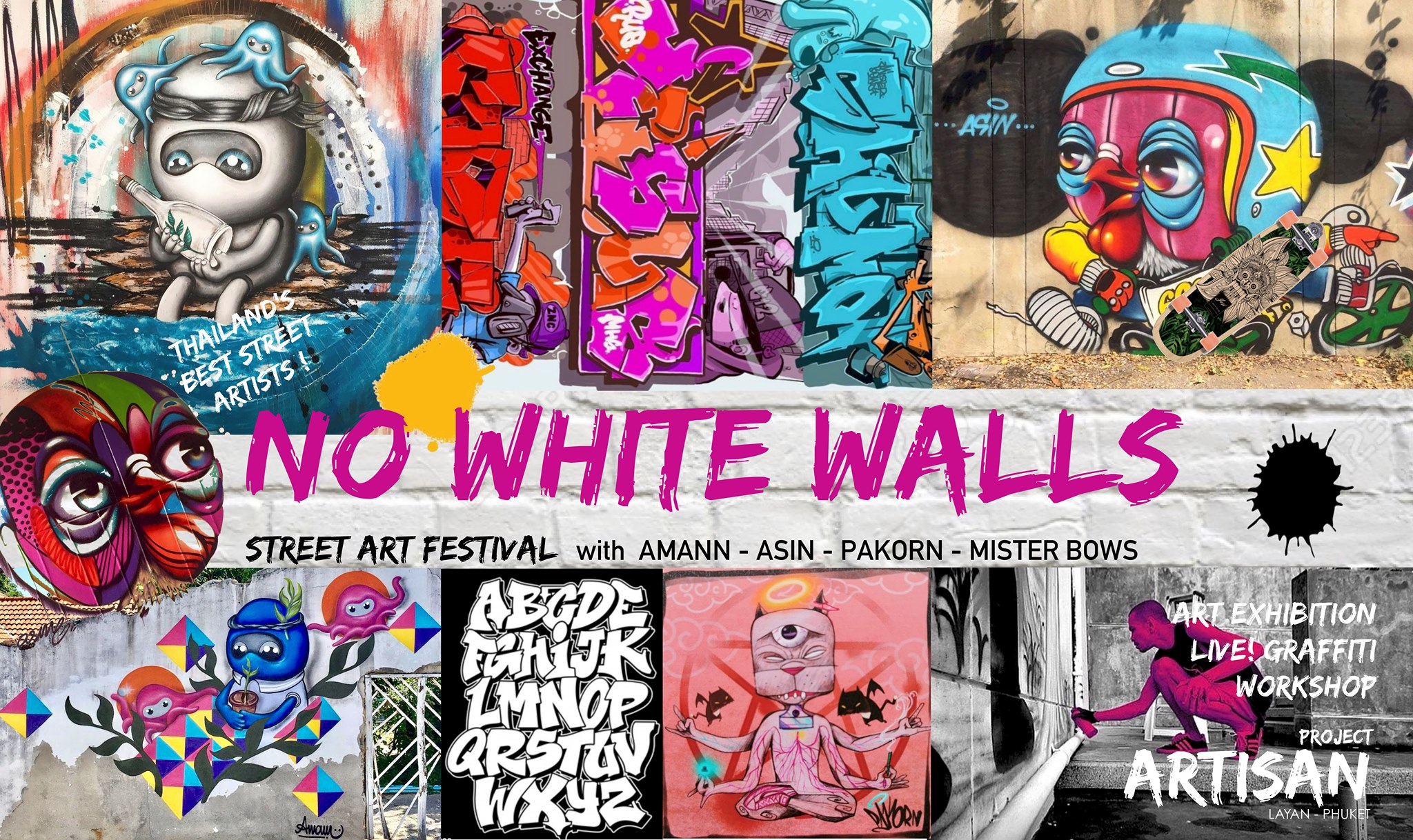 NO WHITE WALLS – Street ART Festival
Thailand's BEST STREET ARTISTS will be gathering at Project Artisan for a weekend!
Many of you may be familiar with iconic cartoon characters and unique graffiti style around Phuket and Bangkok streets by well known street artists Amann, Asin, Pakorn or Mister Bows.
They are pulling their forces together in joined ART EXHIBITION opening on Saturday 6th.
Followed by Live! Painting on objects that will later be available for sale in auction with donations to charities there will be much more action happening that weekend.
Sunday 7th will be the best day for all of you keen to learn more about different graffiti techniques. Artists will spill their secrets in "Graffiti Techniques" Workshop.
Much more in store for this amazing event so keep watching this space for all exiting news on all events going on on 6th and 7th of March!