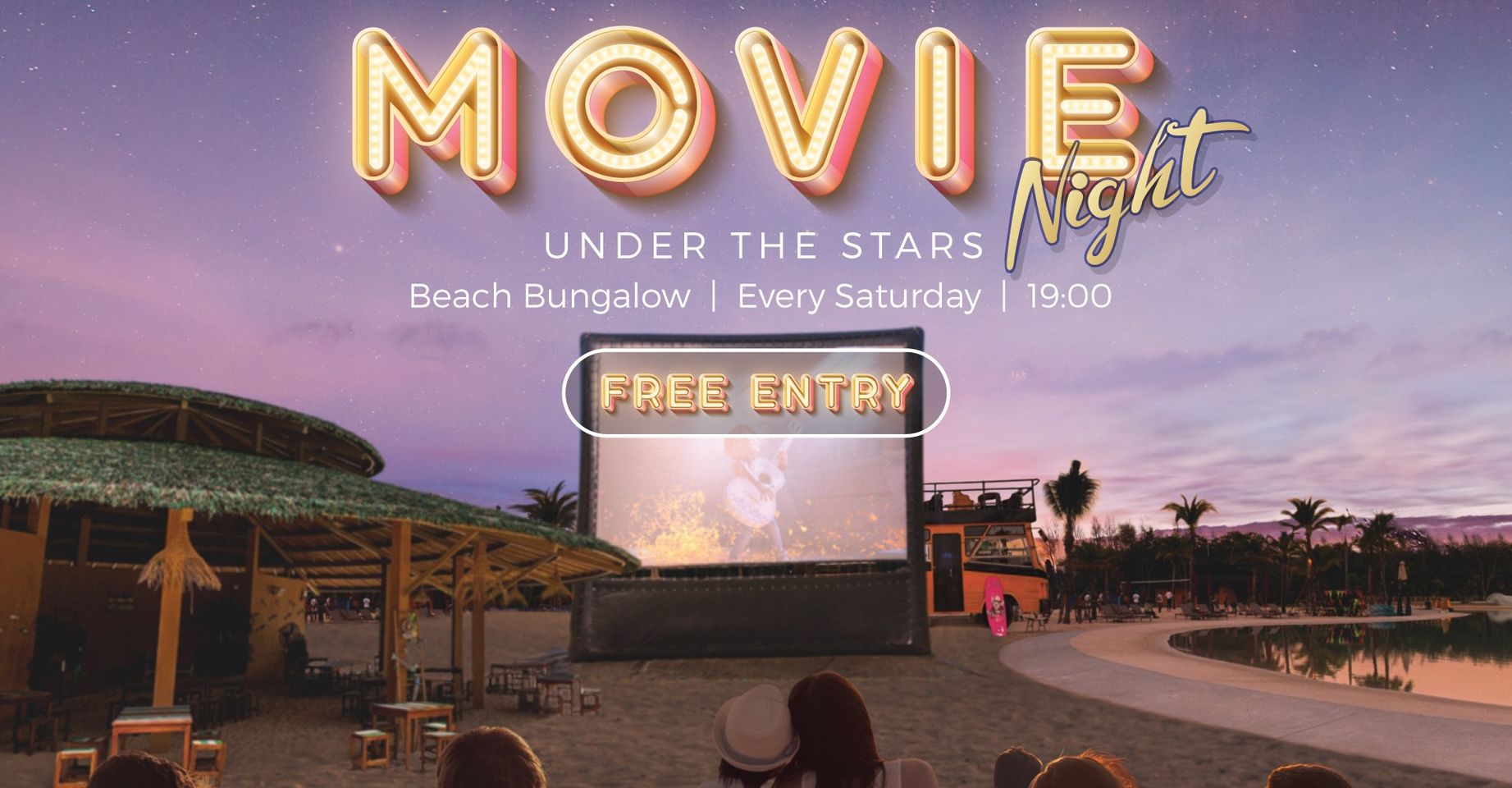 Movie Night Under The Stars – Every Saturday
ทุกคืนวันเสาร์ ชวนเพื่อน ๆ และครอบครัวมาดูหนังภายใต้แสงดาว บนหน้าจอขนาดใหญ่ บรรยากาศสุดชิล ที่ริมชายหาดบลูทรีลากูน พร้อมหนังสนุก ๆ ทุกสัปดาห์!
[English below]
? ทุกวันเสาร์ (จะอัพเดทหนังทุกสัปดาห์)
⏲ เวลา 19:00 น.
?? เข้าชมฟรี!
Join us for our weekly outdoor movie night under the stars every Saturday at 19.00.
A large inflatable screen will be set up at the Beach Bungalow on the Lagoon Beach, so bring all of your friends and family down for an unforgettable experience.
Popcorn, and beverages available from the Beach Bungalow.
Date: Every Saturday (Update Film Every week)
Time: 19.00
Entrance is FREE!