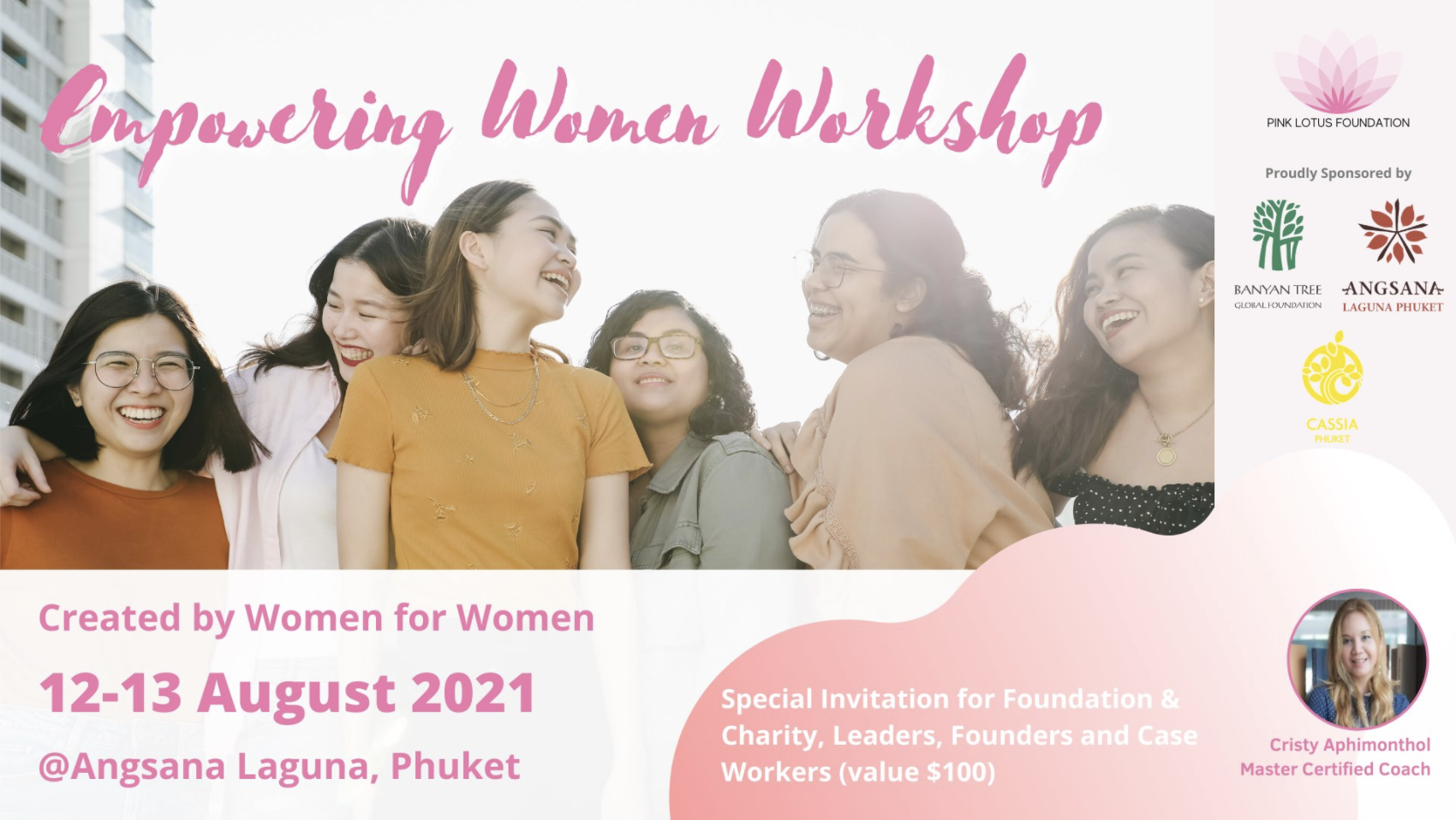 Empowering Women Workshop
Empowering Women Workshop
This workshop is specifically designed to support the Leaders, Case Workers & Founders of registered Charities, Foundations & NGO's, whose purpose is to Empower Women & Children. We know that with limited resources, your work is often stressful, underappreciated and never-ending. We've created a safe space for you to share your experiences, discover best practices, and learn advanced tools for Communication, Resilience, Emotional Intelligence & Leadership.
Your facilitator, Coach Cristy, will guide through a process of self-discovery, supporting you to unleash Inner resources, that will help you to grow – individually and together – with beauty and grace. Topics that we will explore together include:
– Become a truly compassionate Leader
– Regain your Vision & Purpose
– Ignite your Empowerment and encourage woman & children to do the same
– Create a positive ripple effect in your community
– Develop your Emotional Intelligence & Resilience
– Enhance Relationships, Team work & Collaboration
– Fully unleash your talent and hidden skill
– Much much more
Coach Cristy organised the first Empowering Women Workshop in 2016, and has directly touched the lives of over 1,000 women. These women have learned to embrace the strength within themselves, realizing new potentials and improving their lives, and the lives of those around them including families, work colleagues, local communities, and the women & children that they serve. Thanks to the generosity of our sponsors, we are pleased to invite 50 Women to attend the event held in Phuket, Thailand, with intentions to reach a global online audience of a further 400 participants.
DATE
August 12 – August 13