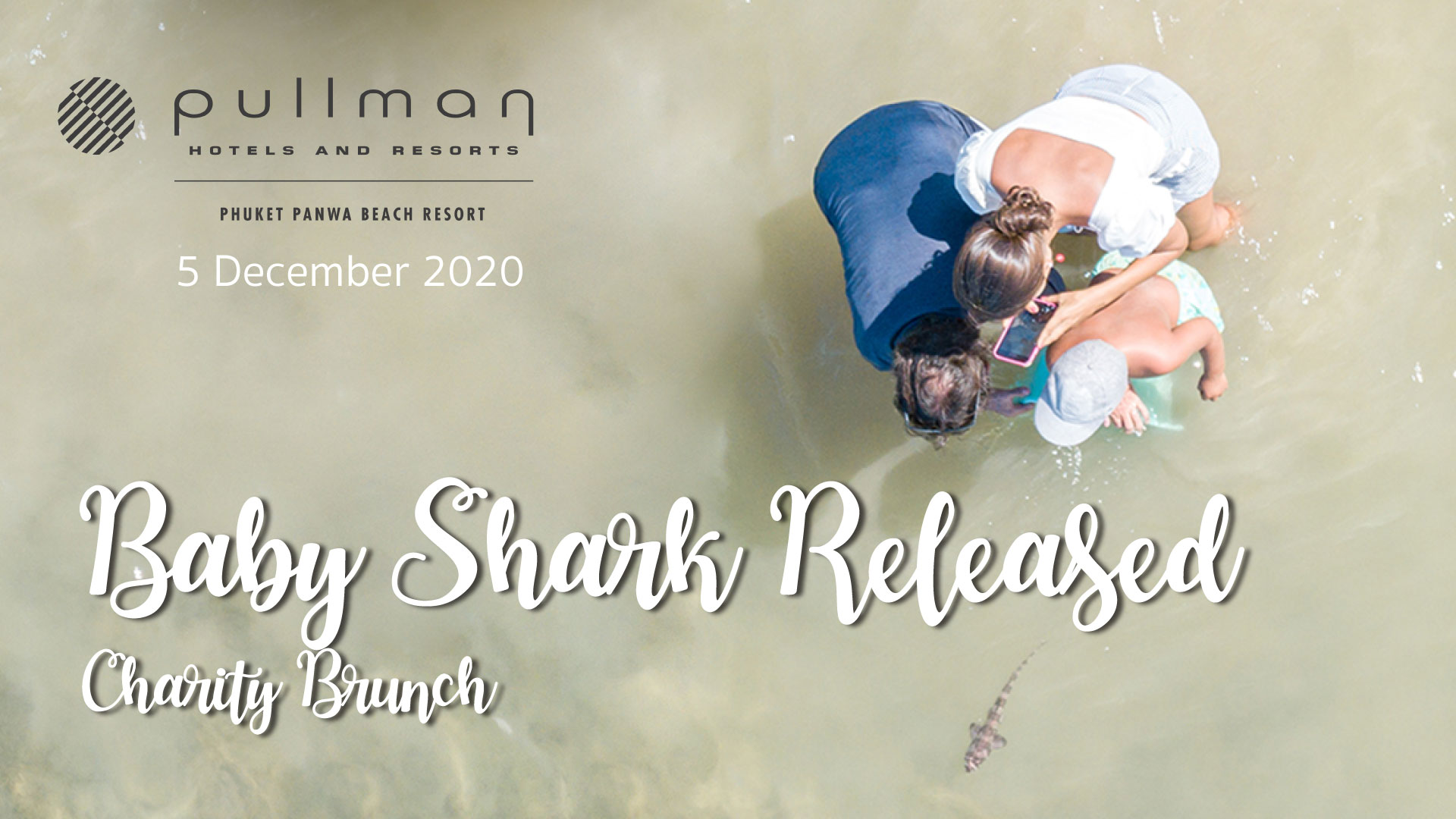 Baby Shark Release x Charity Brunch
Baby Shark Released x Charity Brunch
Pullman Phuket Panwa Beach together with Ocean for All Foundation and Phuket Marine Biological Center will bring you a lifetime experience release Bamboo sharks and enjoy our BBQ beach menu in style!
Enjoying the 'Surf and Turf Beach BBQ' menu with various choices of food as seafood on ice, hot tapas live station, Italian corner, Thai salad corner and many more!
Plus the water sports activities of paddleboard, kayaking and sailing to entertain your families around the bay.
By 1.45 pm, get ready to release Bamboo Sharks to nature with your own hands. The certificate is THB 3,000 per 1 shark releasing. Please noted that we have a limited number of sharks at 15 only (first come, first serve!).
Date: 5th December 2020
Time: 11.30 am – 4 pm
Location: Edge Beach Club at Pullman Phuket Panwa Beach Resort
Price: THB 1,300 net/adult with selected beverage (non-alcohol)
THB 700 per child aged 12 years old.
Children under 6 years old are free!
Every THB 350 per person will be donating to Ocean for All Foundation (OFA) and Phuket Marine Biological Center
CLICK HERE: https://bit.ly/3n7e6yr for further information and make a reservation